Erik Chisholm: Snapshots of a remarkable life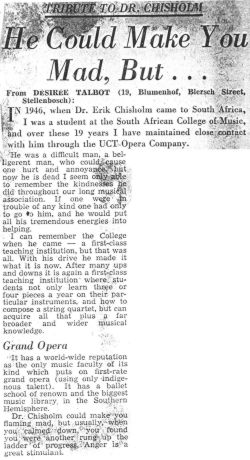 "Impulsive... Impossible... A human dynamo... People talked about Erik Chisholm in terms of strong adjectives. For here was a man who invoked strong feelings. Love him, quarrel with him, or detest him, but if you lived in Cape Town in the 1950s and mid-1960s you could not be unaware of this dynamic musician, composer, conductor, lecturer, writer and champion alike of new composers and down-trod animals."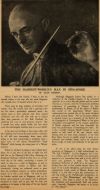 "...dubbed 'The Hardest Working Man in Singapore' when he was with ENSA organising concerts with the troops, Erik Chisholm's white-hot enthusiasm made him a formidably creative force..."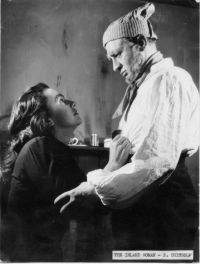 Professor Gregorio Fiasconaro went on record saying 'that you didn't say "No" to Professor Chisholm'... Ask Professor Desiree Talbot, a beautiful dark-haired 19-year-old student when Erik Chisholm first took up the reins of the College in 1946. Through his bull-dozing and verbal bludgeoning and her own considerable vocal and acting talents, she became the star of UCT's Opera School..."


"Dogs were high on his list of priorities. He was like some Pied Piper of Cape Town attracting drop-outs and strays without trying... There is still a Front of House man at the City Hall who remembers the stand-up fight Chisholm had with him because he tried to stop him taking his facourite dog, Towser, into the City Hall for a rehearsal to conduct the CTSO."

"Erik Chisholm was a man who pursued causes with a ferocious determination and this often lead to lengthy correspondence in the Letters to the Editor columns. One such famous controversy became known as the Bloemfontein Bonehead Blow-up. The unflattering term was how he described members of the 1960 Festival Committee who rejected John Joubert's new opera Silas Marner..."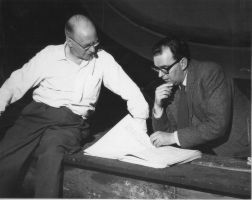 "Championing the cause of new, or little-known composers, was something dear to Erik Chisholm's heart. Back in Scotland in 1929 he founded the Active Society for the Propagation of Contemporary Music at which many important composers of the
period performed in recitals of their own works. For example... the strangely reclusive Kaikhosru Sorabji, who was persuaded to perform twice for the Active Society. He played his unplayable Opus Clavicembalisticum and his Fourth Piano Concerto."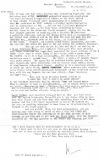 "Long, copious and fulsomely-phrased letters passed between Sorabji and Chisholm for years about every musical and artistic topic under the sun."

"He named one of the highlights of his musical career as the occasion "when he was riding in a Glasgow tram about 1946 and heard from a friend that UCT was looking for a Professor of Music.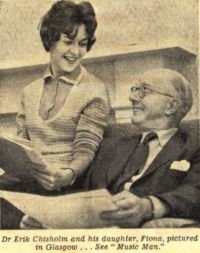 He applied, got the job and spent those 19 years turning it into a first class institution which enjoyed a world-wide reputation as the only music faculty of its kind to put on first-rate grand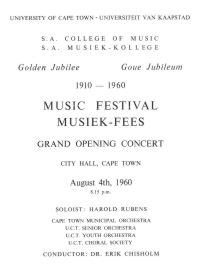 opera, using only indigenous talent."



"For one who so pushed the music of others, Erik Chisholm appears to have fallen short of champions to push for the performance of his own music. His list of compositions include at least two symphonies, three concertos (for piano, violin and orchestra), eight ballets, five operas, plenty of folk songs, as well as a stack of orchestral, chamber and piano works. Music poured out of him from morning till night."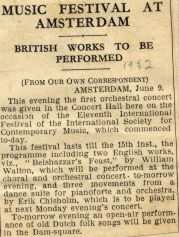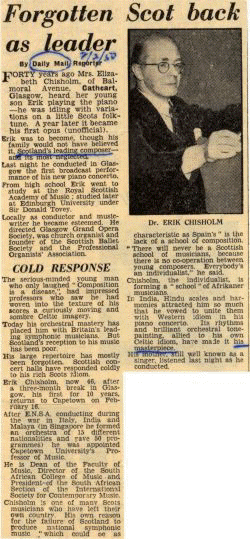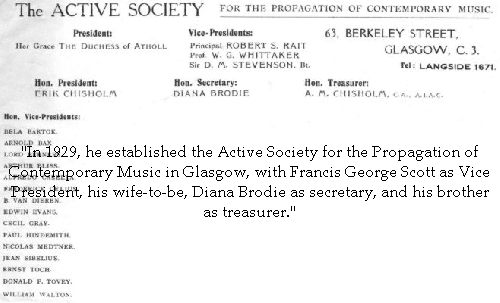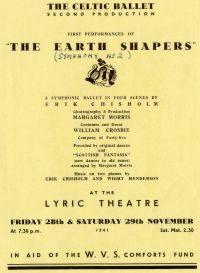 "The Active Society was by no
means Erik's sole activity. He conducted the Glasgow Grand Opera Society from 1930-1939... He founded the Barony Opera Society and the Scottish Ballet Society and conducted the Celtic Ballet..."

"An important impulse of his in South Africa was the Opera School which he established in 1951. ... Premiere productions included Erik's own Dark Sonnet, ... Inland Woman and The Pardoner's Tale.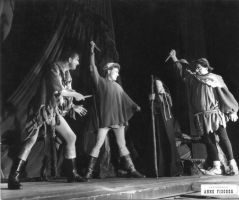 The Opera Company travelled to Britain in 1956-57 with the British premiere of Bartok's Bluebeard's Castle."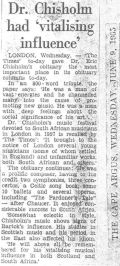 "He was the most dynamic man I've ever known" (Gregorio Fiasconaro)

Happy Family: Chisholm with violinist Szymon Goldberg, his mother Elizabeth Chisholm and daughters, Morag (left), Sheila (right) and Fiona outside their Rosebank home in 1952.